Your leisure activities in the Verdon Regional Natural Park
Benefiting from a strategic position, our campsite offers you a privileged access to many activities that you can enjoy around the lake of Sainte-Croix.
Activities for all tastes and ages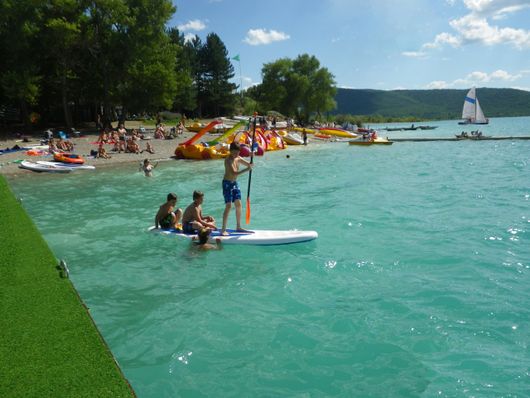 With the family
On the lakes of the Verdon, share moments of enjoyment with your children, swimming at the natural beaches or exploring the wild sites.
Various activities are proposed: pedal boat, canoe, electric boat rental but also canyoning, fishing, horse riding, guided hikes, etc...
Don't miss the canoeing of a part of the Verdon gorges, a grandiose site bordered by vertiginous cliffs.
Visits to the picturesque villages and their Provencal markets are the most pleasant outings to discover a region full of traditions together with your family.
Click here for the list of markets near the campsite.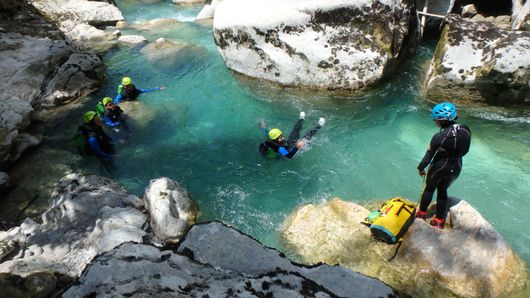 For the sports lovers
The Verdon is an ideal destination for white water activities and for those rich in sensations such as climbing, paragliding, rafting etc...
Take part in some of the region's major competitions such as
Natureman, Swimrunman and the Var Verdon Canyon challenge.
If you practice hiking, two GR and many other trails are accessible from the campsite. Find more information on walks and hikes in the Verdon here. For the more adventurous, climbing, paragliding, bungee jumping, rafting, hydrospeed or aquatic excursions are available nearby. For more information on the numerous sports activities, click here.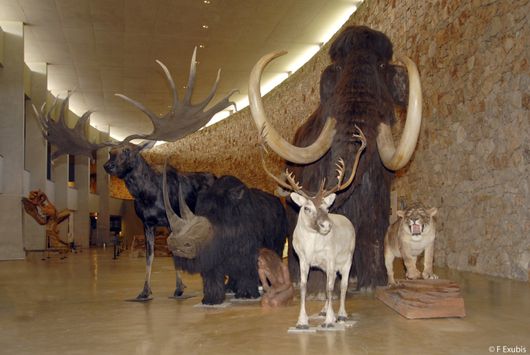 Culture is also very present in the Verdon: the museum of prehistory in Quinson (one of the most important in Europe), the museum of woodturners in Aiguines presenting an inescapable heritage of the Provençal culture, the House of the Truffle in Aups to initiate you in the truffle culture, the discovery of the flora and the fauna at the House of the Regional Natural reserve of the Verdon, the School of turning of art in Aiguines, the Museum of the Tomette in Salernes etc...
The Verdon territory is rich in cultural structures, artists and craftsmen. All year long they propose activities and events for the visitors.